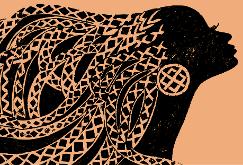 Hello,
My name is Mariem and i am the owner of Majestik Braiding! I founded Majestik Braiding over 20 years ago because i have a passion of making people look absolutely wonderful through African braiding and weaving traditions! My stylists and i aim for you to have a comfortable and exceptional hair braiding experience. We keep our prices affordable and accommodate busy schedules as well.
I invite you to schedule a free consultation with a Majestik Stylist, or if you already know what style you want, book your appointment online or by giving us a call.
We look forward to your business. Stay Majestik! :)
Mariem
Majestik Braiding has been the creation spot of majestik beauty, providing braid, weave and natural hair styles for over 20 years. Our stylists have a keen eye for creating beauty through African tradition.
For styles requiring synthetic hair, the hair is provided for free. We use "Expressions" hair. Human hair and other hair types need to be purchased prior to hair appointment.
Walk ins are always welcome, but due to high demand of our stylists we encourage clients to book an appointment in advance.
In addition to braiding and weaving- we do provide hair wash services at a small additional cost.
© Copyright Majestik Braiding